A collection of previous custom designs. Repurposing vintage jewelry to create a new one-of-a-kind piece or turning your vision into a reality!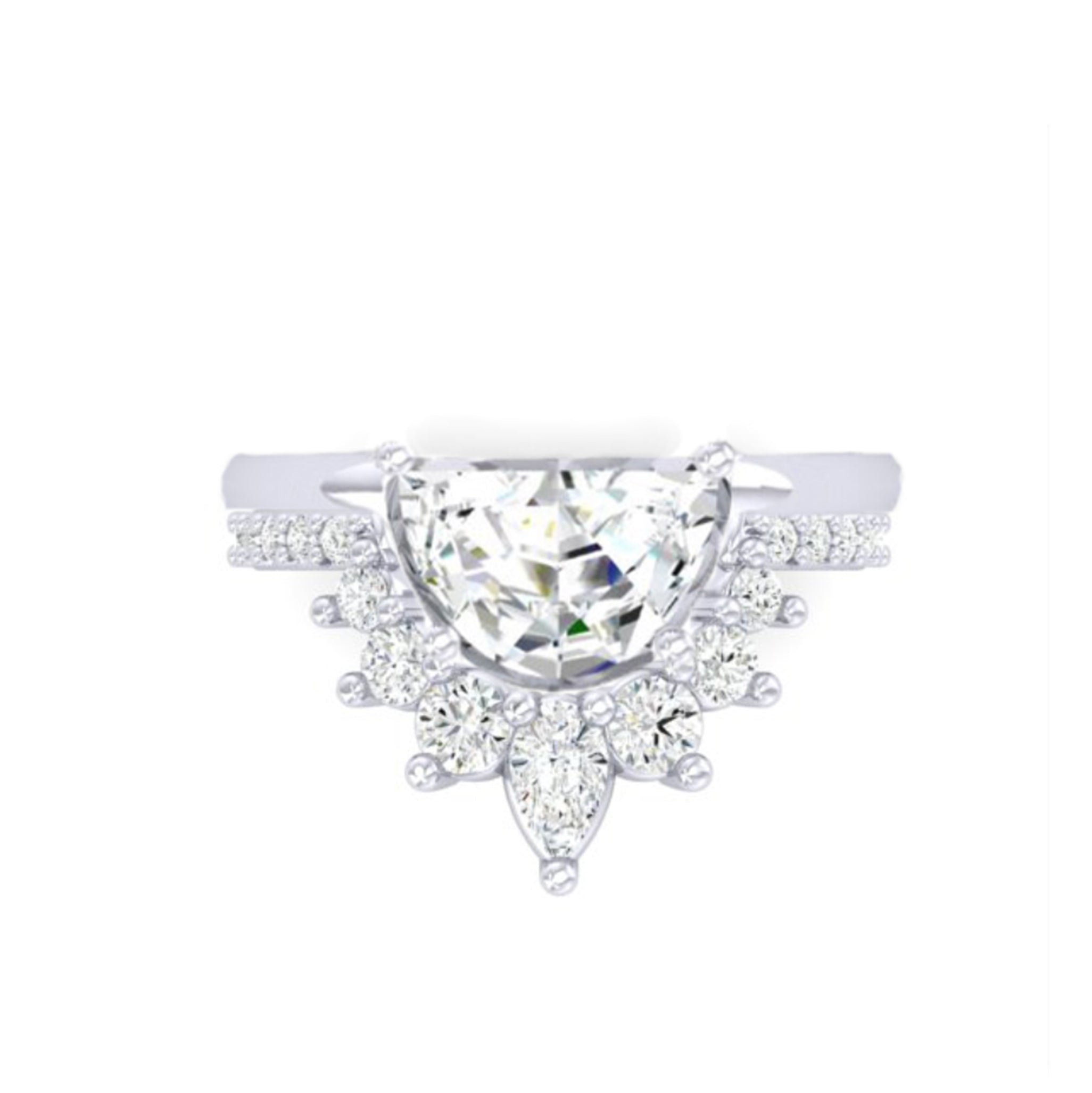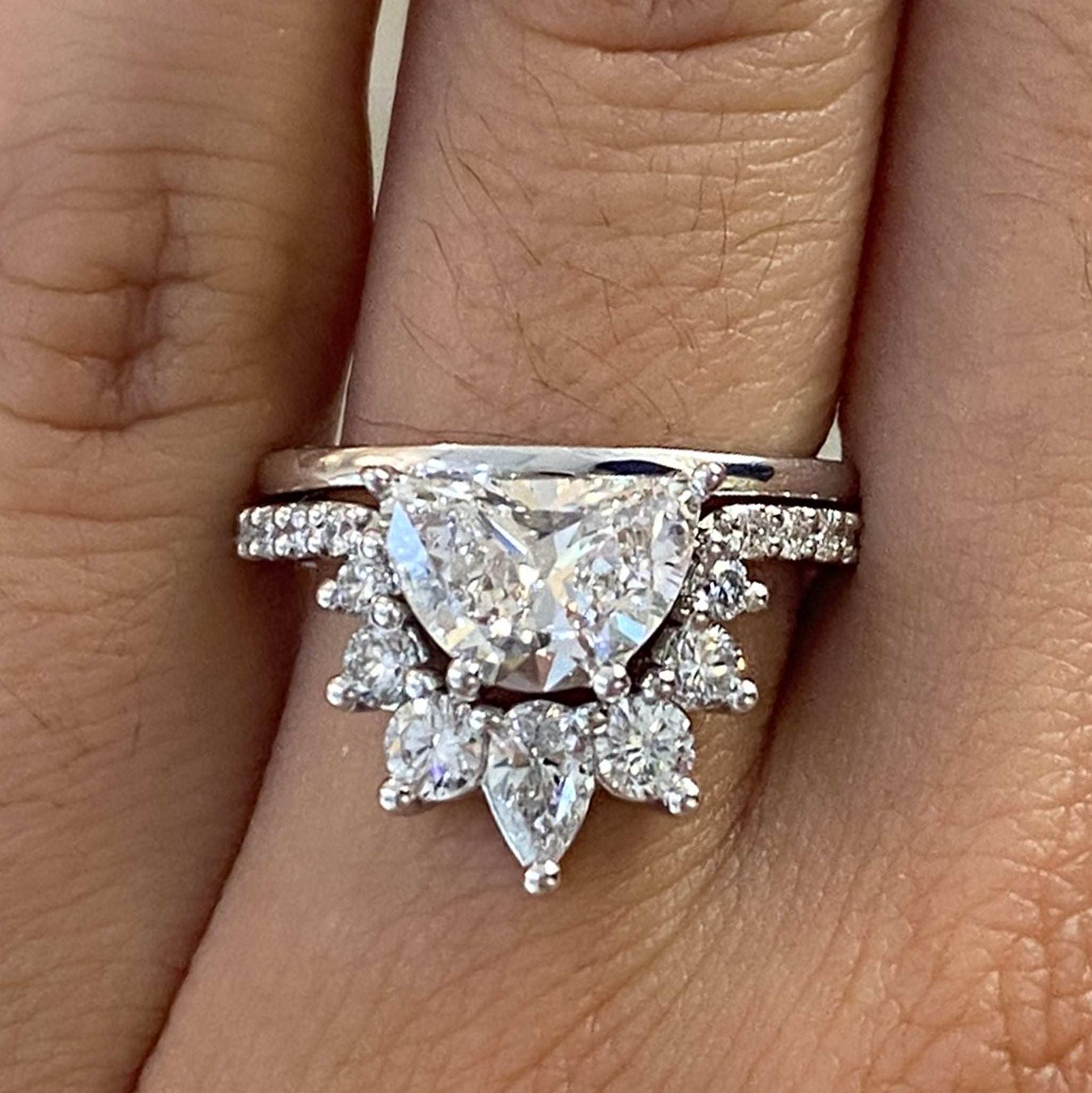 A three-stone inspired design using round brilliant diamond clusters on the side of a pear shape diamond halo.
A classic round brilliant diamond solitaire from the front with a hidden diamond feature that can be seen from the sides.
One eternity band with an emerald diamond, white gold side and an oval diamond yellow gold side.
Oval diamond three stone ring with a one-of-a-kind diamond halo made from family heirloom jewelry.