Adorn your life. Create your legacy.
Custom Jewelry Design
Fine jewelry is an extension of your unique personal style and whether it's bold, elegant, vintage or visionary, it's impossible to settle for something that's "close enough." At Five Star Jewelry Brokers and Gemologist we use a state-of-the-art design process to create the exact piece you desire, made with superior materials and craftsmanship. From one-of-a-kind engagement rings to reconstructing family heirlooms, we help you adorn your life with jewelry you love and curate the collection of your lifetime.Work with our design specialists, to transform your vision into reality through 3 simple steps...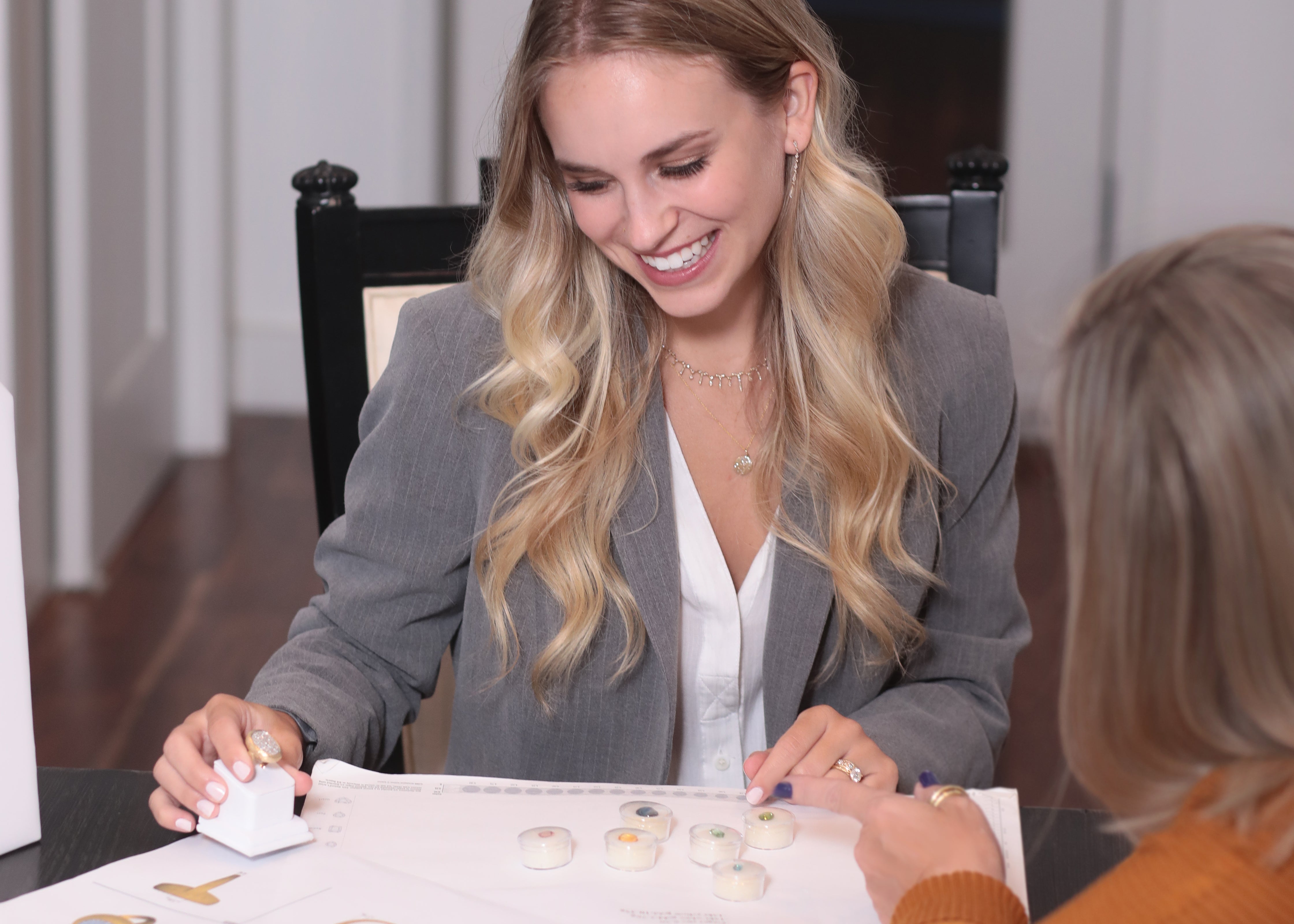 Step 1: Your Creative Consultation
To begin the design process, you'll fill out the custom design form which will allow us to better understand the direction you would like to go. This is your opportunity to provide us with any photos of jewelry which you would like us to draw inspiration from, as well as any materials you would like to provide for your custom design. Once you submit your form one of our custom designers, Mary or Taylor will reach out to you within 24 hours to schedule a consultation. During this consultation, we will further explore the possibilities of your custom design and the materials needed to achieve your goal. Once you feel confident regarding the direction of the design, we will take the initial deposit of ($250 to $350) where we will then begin the computer design and resourcing the materials.
Step 2: The Creation
Once we understand your vision our certified Gemologist and Broker will begin resourcing the materials needed to create your ideal piece of jewelry. As certified Gemologists and Brokers, we have access to source the perfect diamond and/or gemstone that was meant for you. While we are sourcing your stones your designer will then begin creating your design through a computer-advanced design system (CAD) which will give you a 3D view of the model. Once we have the CAD we will send it to you allowing you a chance to request alterations or approve the design. After you solidify the design, we require 50% of the payment before our jewelers start their creation!
Step 3: The Presentation 
Once our jeweler has all the materials and the approved CAD design, they will begin creating the piece of your dreams. Typically, it takes 2 to 4 weeks depending on the intricacy of your piece. Once completed your piece will be reviewed by our senior appraiser, where you will have the option of receiving a free appraisal if all materials were provided by Five Star Jewelry. We will contact you to inform you when the piece is ready for pickup, which is when your remaining balance is due. 
And then...
You get to WEAR or GIFT your beautiful custom design!
From virtual to reality...
See your dream designs come to life